Avant
Avant 750 Telehandler A 49HP machine with a top speed of 24kmh, a lift capacity of 1400kg and a lift height of 3m. Complimented with bespoke dual wheels to maximise stability and minimise ground impact. The machine comes with over 70 attachments.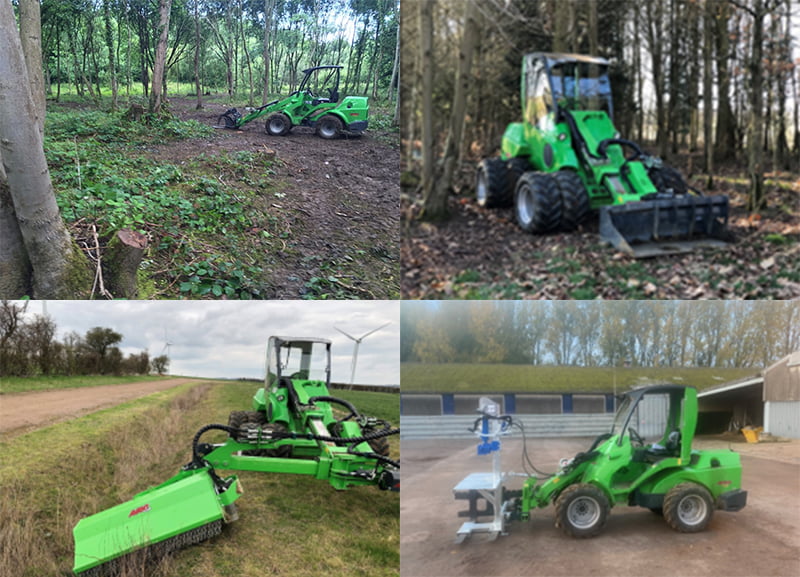 A versatile compact articulating tractor, with low ground pressure so can be used all year round.
Perfect for use in tight areas, especially in forestry situations and where only a side arm flail can mow with safety.
Our 1.2m flail mower mounted on a hydraulic side arm is useful for mowing those hard to reach areas such as under solar panels, banks and ditches.​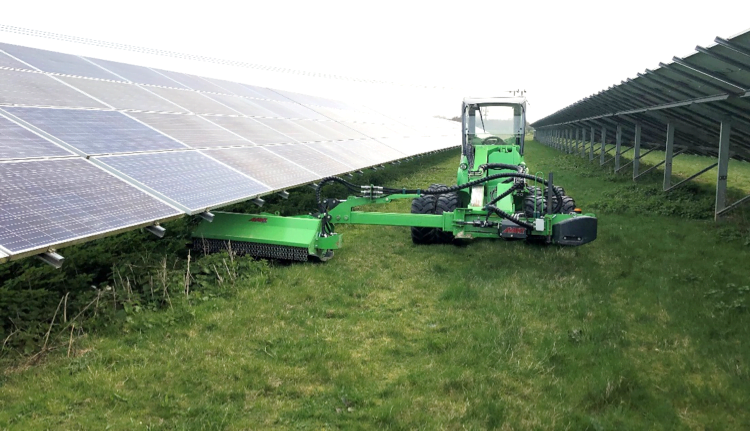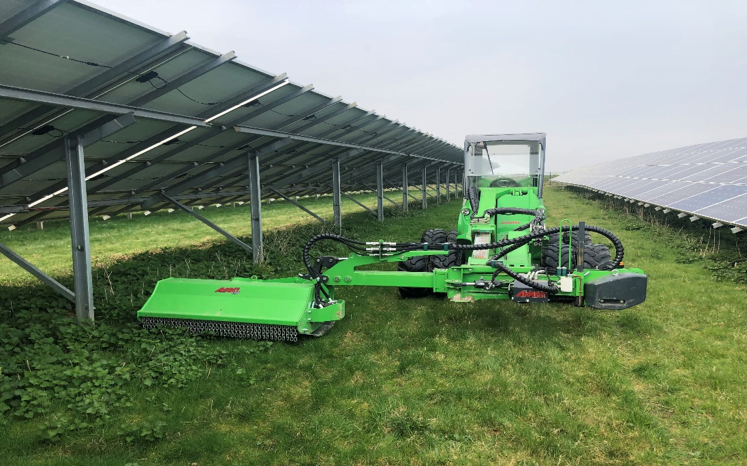 The Avant can also be used with our mow and collect system for ground maintenance, whilst having little impact on the ground.​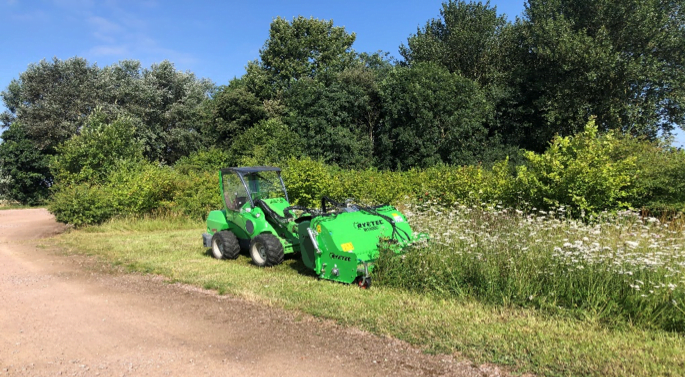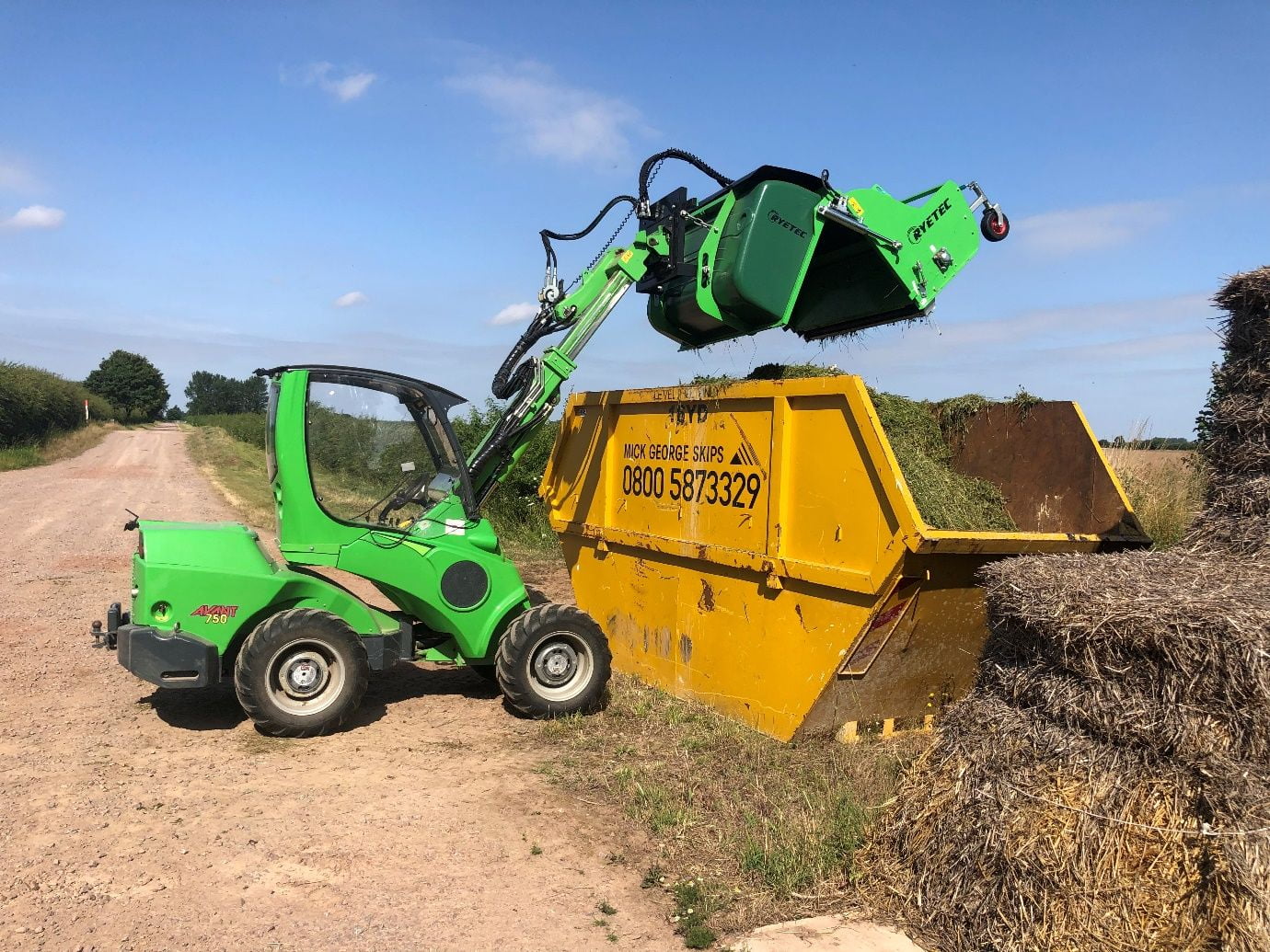 Our power broom is designed for sweeping and the removal of materials such as snow, leaves, dirt, light gravel etc. The corner-less frame permits  sweeping against curbs and allows for the cleaning of corners.​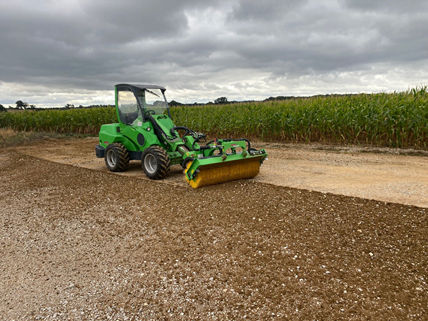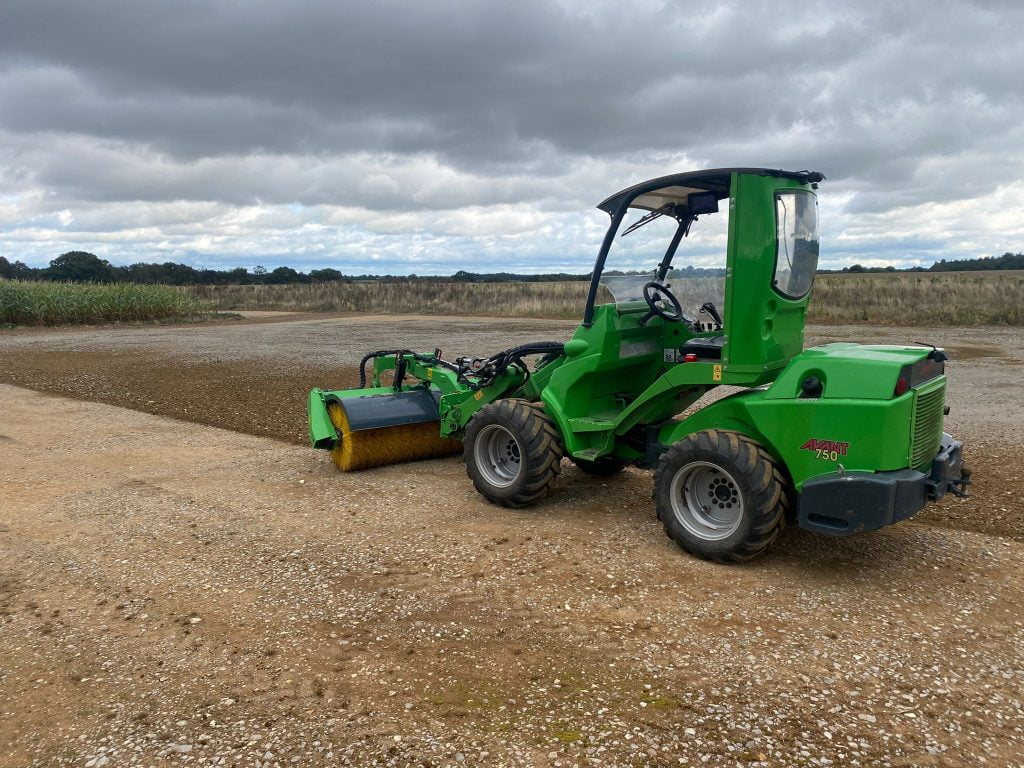 To compliment our own in house attachments is a large arsenal of implements on hire which include: