Renewable Energy
With the increase of solar farms becoming more evident and the on-shore wind farms being unmissable, it is essential that their land take is responsibly managed to comply with the planning terms and any conservation issues.
The habitats around land-based wind farms, in particular, require careful management to encourage diversity but also minimise bird strike.
This can include general landscaping, reseeding, advising on species type and placement in the planting of trees, shrubs, hedgerows or reseeding of grassland to encourage the return of flora & fauna and create wildlife corridors. We can survey the site with regards to this and can also install kestrel perches, owl and bat boxes.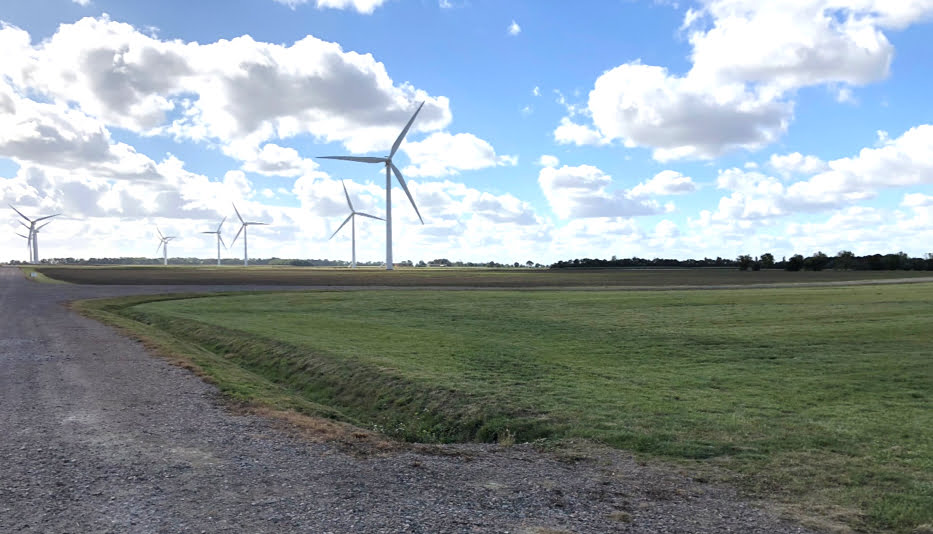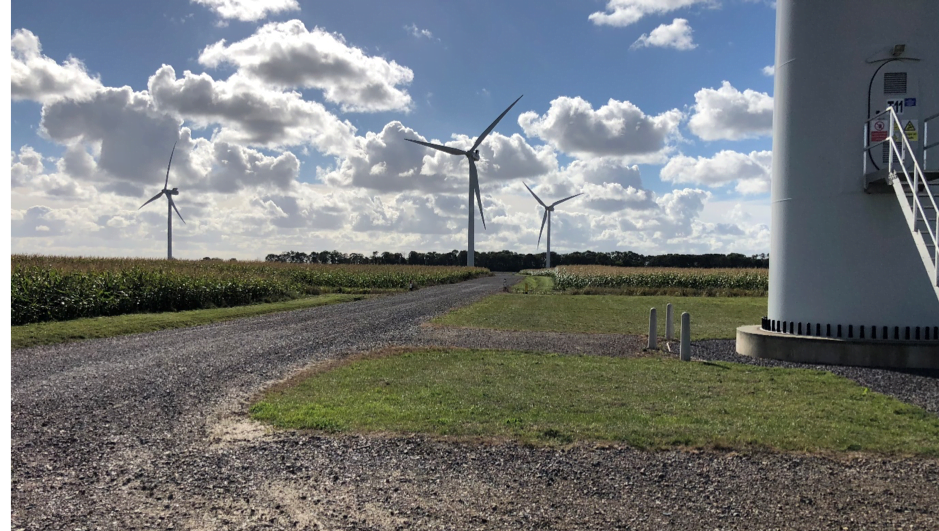 We can manage differing landscapes using our versatile ventrac which can safely operate on a 30° degree slope, making mowing and brush clearance on bunds, banks and swales a breeze, but also able to give an excellent mown grass finish. On more sensitive sites strimming and brushcutters can be used.
Weed control of nettles, docks and other broadleaf weeds can be carried out by selectively spraying using our polaris & shrouded boom sprayer or via knapsack spraying. The creation and maintenance of wildflower meadows and other specific grass seed mixes, where a mow and collect system will be necessary, can be undertaken.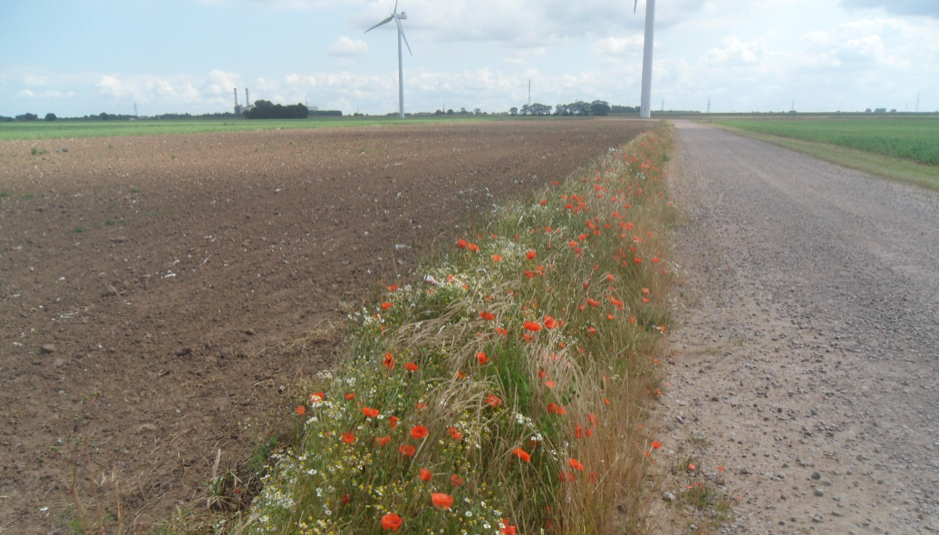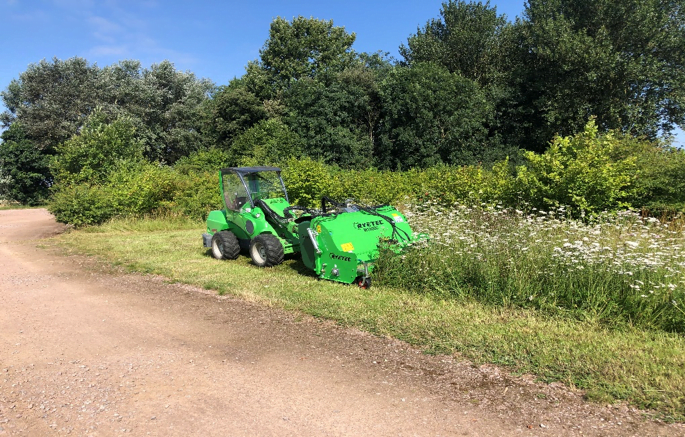 The planting and maintenance of new or existing hedges can be carried out, with hedge cutting by hand or using our unique low ground pressure tractor with either a hedging flail or a hydraulic side arm flail.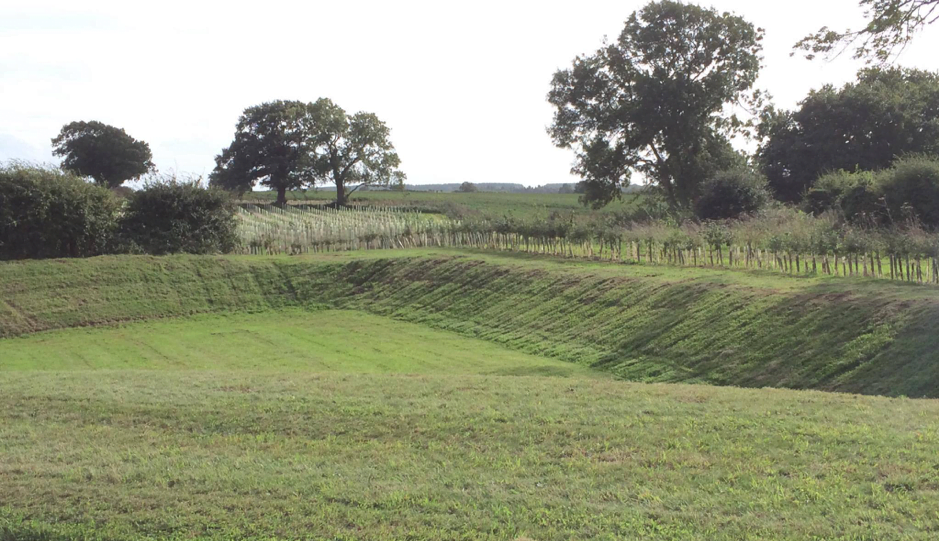 The planting of shelter belts is often mandatory, with particular tree and shrub requirements. As land agents we have considerable experience in liaisons with Local Authorities, Planning and Conservationist.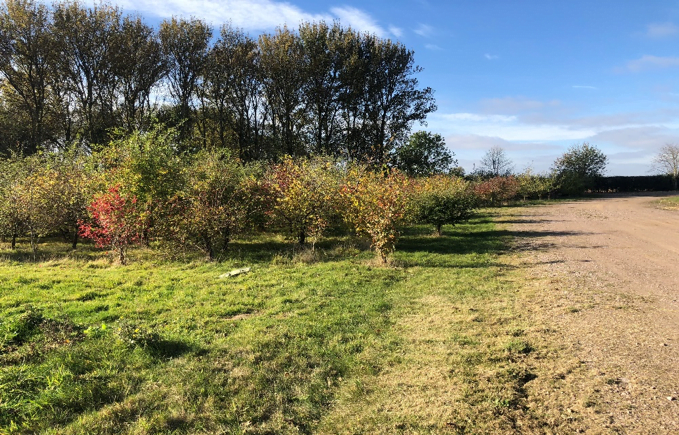 Sheep are often used around wind turbines located on grass or moorland settings and on solar farms. Unfortunately, sheep will generally not take out the weed species such as docks and thistles which often accompany ground disturbance sites.
We have one of the only Avant side arm flails in the country which is extremely useful for safely mowing those hard to reach areas under solar panels.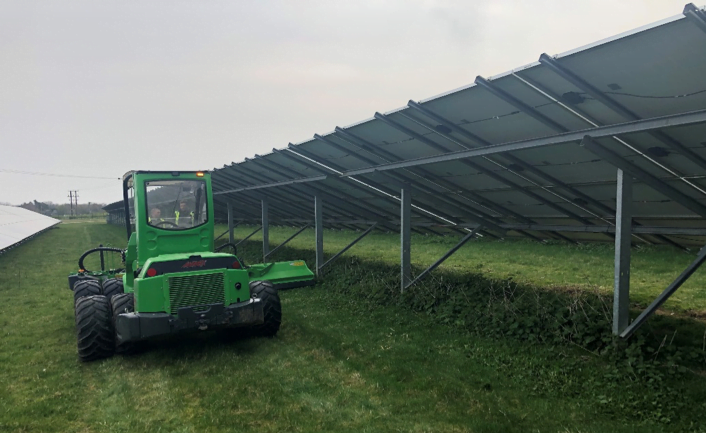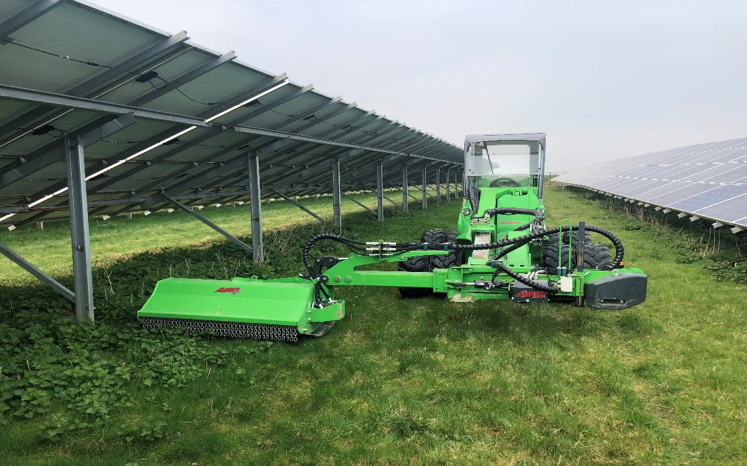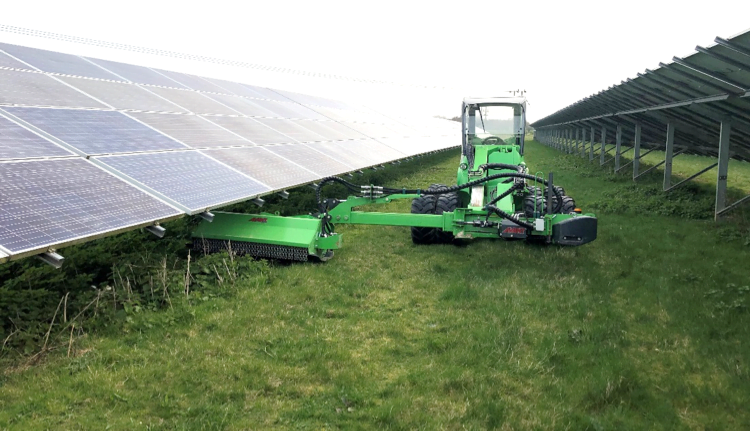 Our business can work effectively, safely and with the minimum of ground disturbance on all areas of your site. We aim to significantly reduce manual grass and scrub cutting with our slope mowers designed and approved to work on marginal terrain. We can minimise risk and maximise output whatever the weather, vegetation and slope.